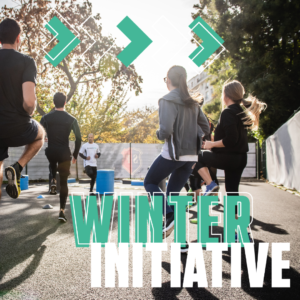 This 'Winter Initiative' calls on women, men, children, grandparents, cousins, neighbours, friends, work colleagues who haven't yet 'got going' to get out walking, running, cycling or participating in some form of physical activity.
Local clubs and groups are also encouraged to post and advertise their events and activities online to spread the word about the Winter Initiative and encourage new people to try out different sports which they may have felt were outside their comfort zone before now.
Do you want to change habits? Track goals? Accomplish new year's resolutions? Download our Active Wicklow Activity Tracker and it will help you by keeping track of your progress.
Download your Active Wicklow Activity Tracker Calendar here
Do it alone, or join in on some of our programmes, but this winter we want you to stay active for 2 – 3 times a week!
If you would like to receive weekly motivational emails to keep you on track, register here. 
Check out some of the Winter Initiative programmes we have happening all over Wicklow:
A full list of all the events and activities planned all around the country that people can get involved in is available on the Sport Ireland website at https://www.sportireland.ie/winter-initiative
Past Events