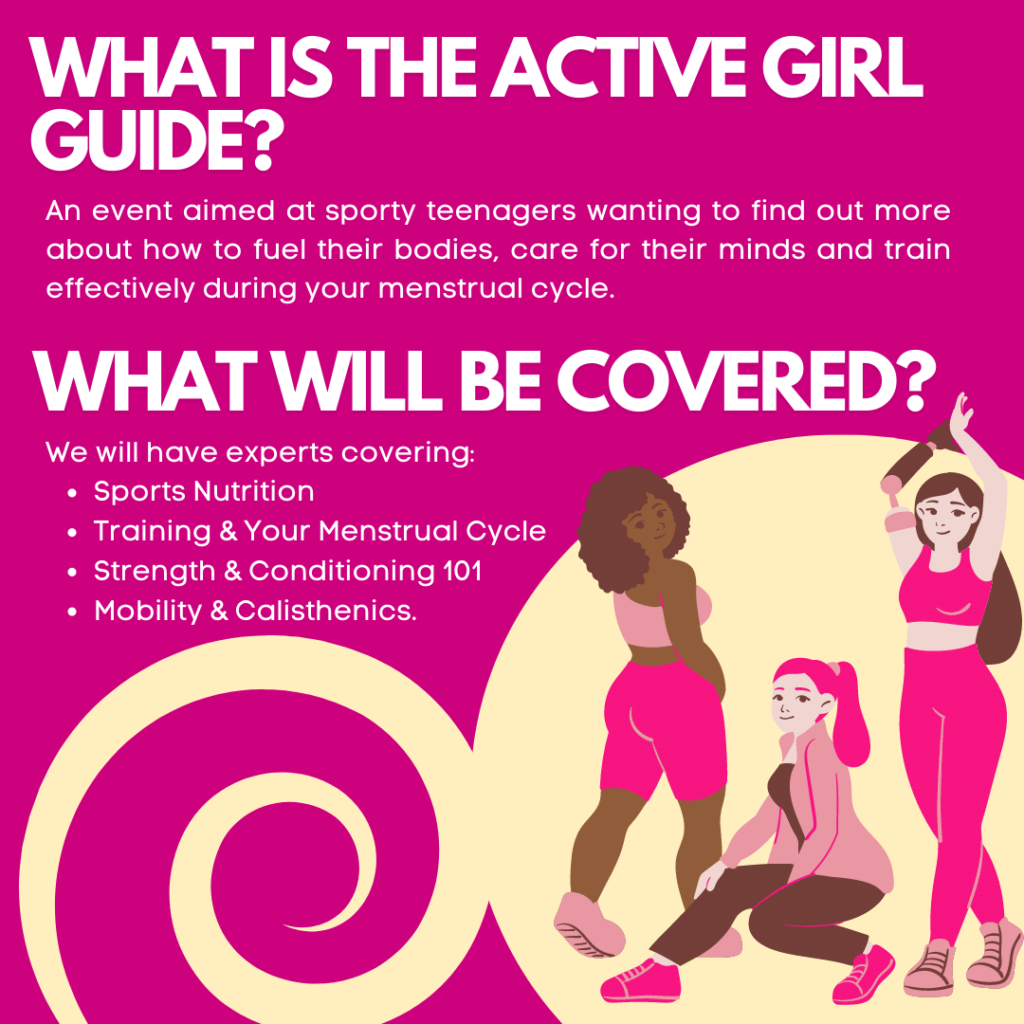 In conjunction with Bray Institute Of Further Education (BIFE), Wicklow Sports & Recreation Partnership are launching their first ever 'Active Girl Guide' event. This event is not to be missed!!! If you are a teenage girl currently participating in sport, at any level, and want to take your training to the next level then this the event for you! 
This day of active learning will provide you with expert knowledge on how to get the most out of your training from how to feed your body, care for your mind and understand what effect your menstrual cycle has on your training.
There will be a full day of interactive learning with top Irish experts leading sessions on Sports Nutrition, Strength & Conditioning, Mobility & Calisthenics, and Training & The Female Cycle. Speakers on the day include:
Mary Hulgraine – LGFA All Star, Owner of Mary Hulgraine Fitness
Hannah Thornton – Irish International Basketballer, Meath LGFA Sports Nutritionist, Founder of Next Generation Health
Jamie Geraghy – Founder of Bar Monkey
Dr Kiera Ward (EduFIT) – Sports scientist, exercise physiologist and active health researcher nationally and internationally
Jennifer Campbell –BIFE College Strength & Conditioning Facilitator/Tutor
Attendees should bring a packed lunch, a sweat towel, and wear active gear and comfortable footwear. (You will be lifting weights and participating in calisthenics!!)
This event is open to all secondary school students.
All attendees will receive an Active Girl Goodie bag 🙂
To book, fill out this form and one of our staff members will be in touch with a link to book:
**West Wicklow: We will be running a bus to Bray for the event. Please note this bus is only open to groups from clubs, a club guardian will be required to accompany the group. If you would like to book onto this bus please email wicklowlsp@wicklowcoco.ie along with the number of players you would like to attend.