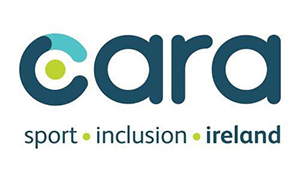 An introductory course designed to provide you with skills and ideas on how to adapt your sport, physical activity or physical education sessions to make them more accessible and inclusive for people with disabilities.
This 2 hour workshop workshop is designed to build awareness around people with disabilities participating in community sport and physical activity.
3. Inclusive Fitness Training
Inclusive Fitness Training is designed to increase the confidence and awareness of fitness managers, fitness professionals and all front line staff to work with people with disabilities in the fitness sector.
The training will provide access to resources that will increase the knowledge of fitness managers and fitness professionals to create inclusive environments and programmes in the fitness sector for people with disabilities.
The course covers a wide variety of topics including disability and perceptions, communication techniques, Planning and Teaching the TREE Adaptation Tool, Pre-screening, assessment and auditing and facility access plus much more.
This course can include Pre-Hospital Emergency Care Council (PHECC) certified Automated External Defibrillator (AED) & Cardio Pulmonary Resuscitation (CPR) training.
This course is suitable for coaches, instructors, teachers, supervisors sports assistants, volunteers and all involved in sport. For information on holding or attending a Sports First Aid Course, please contact us at Wicklowlsp@wicklowcoco.ie
Other Training Opportunities